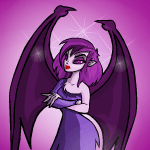 Hello, as you can see I am NeoHydra77.

I've been a huge fan of animation (cartoons and anime) for God knows how long and hope to someday be either an animation (for a cartoon or video game) or comic artist.

Some of the longest series that's been with me are Looney Tunes, Animaniacs, Zoids, Yu-Gi-Oh, Sonic the Hedgehog, and Digimon. Also yes I loved every last Sonic cartoon, especially Sonic Underground. As for Digimon, Adventure 01, Tamers, and Xros Wars (NOT including Young Hunters) was just glorious to glorious. For Yu-Gi-Oh I love both the original and GX (need to brush up on 5D's). My hope for the future is for cartoons to make a comeback as all of these reality shows are just ... bleh.

Currently am trying to memorize Nations of the World ... working on it.